Planning Applications - Building Regulations - Construction Drawings - Lead Consultant - Project Management.
Highlights, Specialties & Features
Professional Associations & Certifications
RIBA
ARB
Building Control Partnership
Serviced Areas
Cheltenham, Gloucester, Tewkesbury, Cirencester, The Cotswolds
Contact Details
Business Representative
An experienced architect.
Products & Services
House and Home
Port Architects has over 15 years experience in house and home development. We provide a free consultation service to visit your property and then respond to your wishes. We can help with extensions, alterations and new houses. We optimise space with contemporary interiors and bespoke style for the Client and building.
---
Commercial
We have experience in office and mixed-use developments. We aim to provide a distinctive and marketable design whilst maintaining an efficient use of space. We are aware of the need to design-in Information Technology and provide accessible, green and sustainable buildings.
Social Activity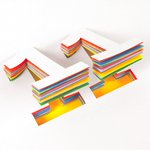 Do you remember when you joined Twitter? I do! #MyTwitterAnniversary https://t.co/iJrvQlQYYM
Architects get to the end of a project and think, well now the hard work begins for the architecture critics. https://t.co/cG13LsbIn0
The only Port business open today.
From Our Website
Port Architects is an architectural practice serving Cheltenham, the Cotswolds and the surrounding region. We work in most sectors and currently specialise in house and home requirements. Port Architects develops tailored proposals for individual clients and buildings. Our Architect has appreciable and varied experience and is a Chartered member of the RIBA. Call, email or tweet us for a no-fee consultation.
---
Our Chartered Architect has been involved in many steel - framed and metal clad buildings for light industrial and other purposes. We aim to give a touch more form and style to large structures, whilst working to our Client's budget. We have good knowledge of cladding, roofing and the requirements of the Building Regulations.
---
Our architectural staff have been involved in several school projects and are conversant with educational requirements. We design well ventilated and naturally lit spaces, conforming to the latest acoustic standards. Child-sized and friendly spaces are essential. There is often restricted time on site and budgetary restraints, so we manage all projects with diligence.
---
Our Architect has several years experience working in the Cotswolds and on Listed Buildings. We are familiar with the traditional style and contractors in the area. Port Architects combine contemporary and vernacular architecture, often introducing modern, light interiors whilst maintaining the Cotswold style.
Nearest Businesses